#drawingwithdylan sketching and talking and laughing … about mowing the lawn, poppy fields, annoyances on the field, accidents in Amsterdam, relaxing in the evening sun…. all in imagination (except some true parts). In the meantime I got "swept" away with my big brush and some acrylic paint (no marker this time) and ink.
Actually the asked question who prefers music or podcasts or whatever to draw and paint along…. I have to say, listening to chatting friends and people around me, always makes me feel really comfortable, taking part and getting in the meantime other parts of my brain or wherever activated to work on. This is a really good feeling of comfort. Higher level is talking during drawing like Dylan 😉 Skilled!
I finished one whole drawing pad for only two Dylan-sessions… although the trend is right now to do "zines" with several drawings on one sheet. I shall think about it. 🧐 or ipad again? I like the abstract starts of some portraits… Let´s see on next tuesday = dylansday Dienstagw where to continue.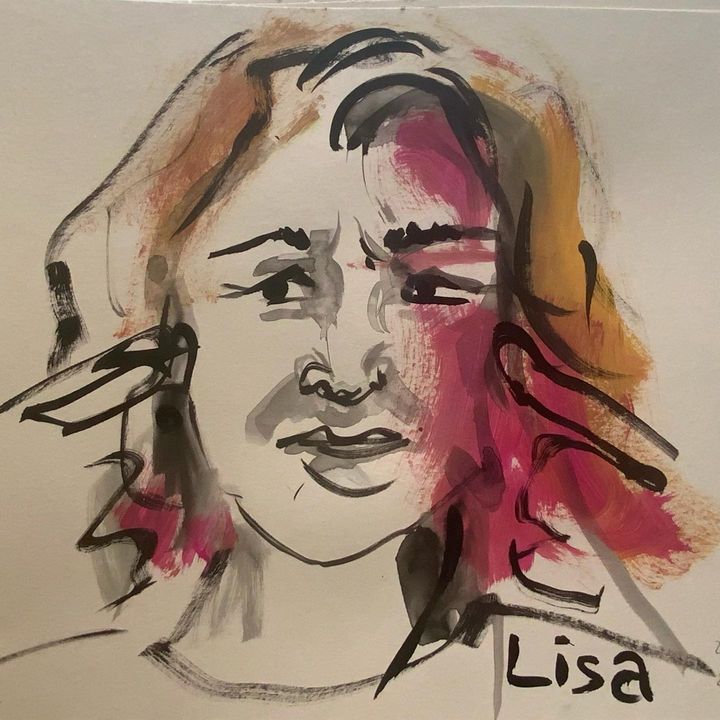 Poses of 30sec.-6min with
@calambert_art
@jegdesign
@klaustiksketchi
@lisa_trzr
@13wunder
@colour_me_quaint
@ma.rgarita2367
@ariane_ruder
@jindrawings
@ricardofrenzelbaudisch
@dylan_sara
@birgitpeterschroeder
@Saskia.Gasteiger
@claudiahertfelder.art
@patgaig and others
portrait #portraitpainting #portraitsketch #speedsketching #5minutenportrait #portraitzeichnung